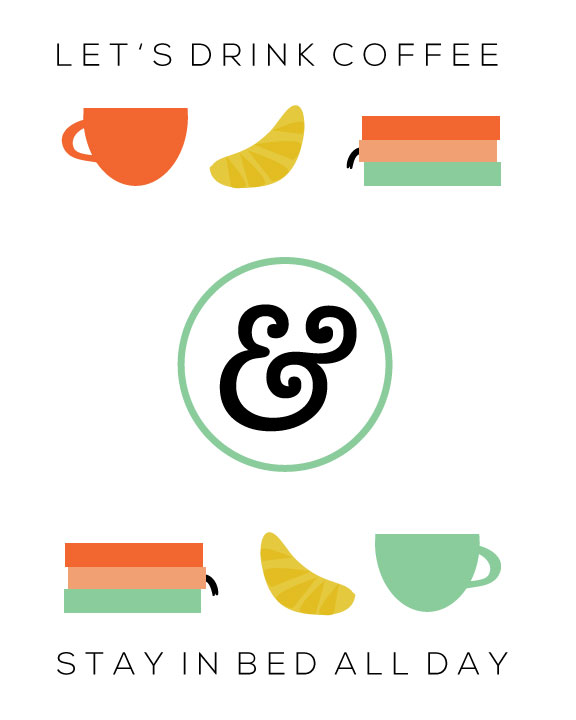 You guys, I am so ready for the weekend!  It's been a busy/stressful week and I'm looking forward to taking a much needed break to spend with family and get some rest.  I know the holidays are going to be super busy and if I don't recharge now I don't know when I'm going to.  I think sometimes we forget just how "connected" we are at all times and the toll it can take on us.  If you total all the hours you spend online it's probably pretty staggering.  I know that I tend to justify being online so much because it's a big part of how I run my business.  The thing is that we ALL need to unplug sometimes and be truly present in our lives.  That's why this weekend, coffee, croissants, and a good book are definitely happening.  I'm going to let go of the guilt of not being available 24-7 and just enjoy time with my family.
I hope you guys have an awesome weekend and get to spend it doing something you enjoy.  I also hope it includes unplugging for awhile and just enjoying your life with friends and family.  We all need to take care of ourselves lest we go into burnout mode.  And bonus, it's good for your brain and productivity too.
UPDATE:  After several people mentioned they would love this illustration as an art print I decided I would offer it for sale in my Etsy shop. Huzzah!