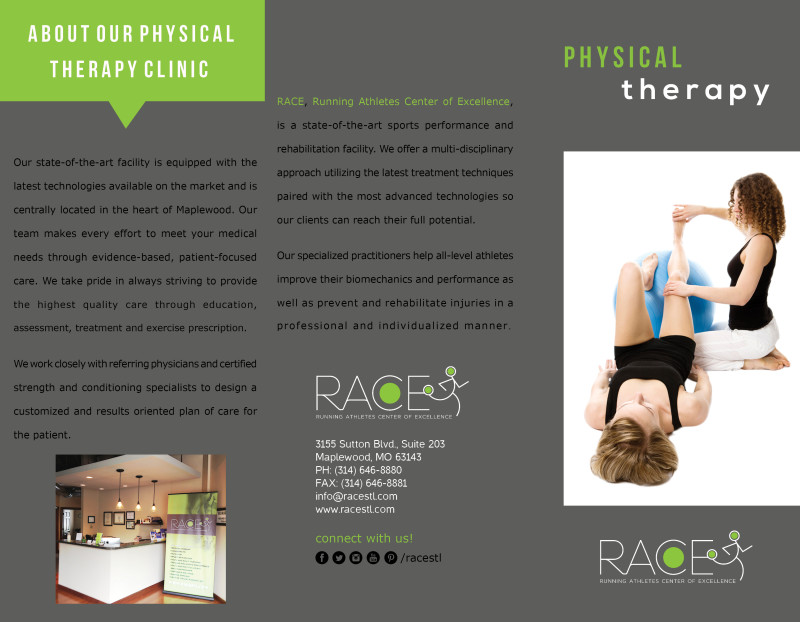 front, back, and inside flap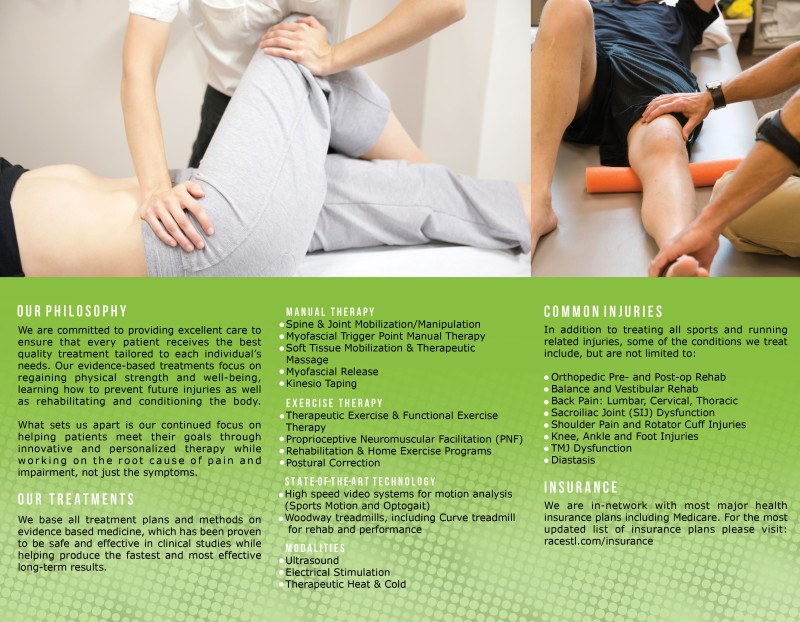 inside pages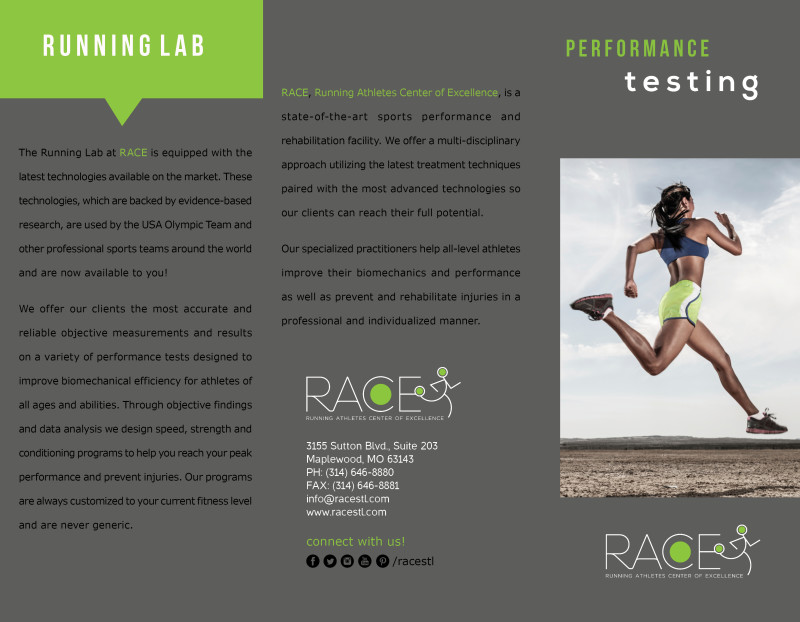 front, back, and inside flap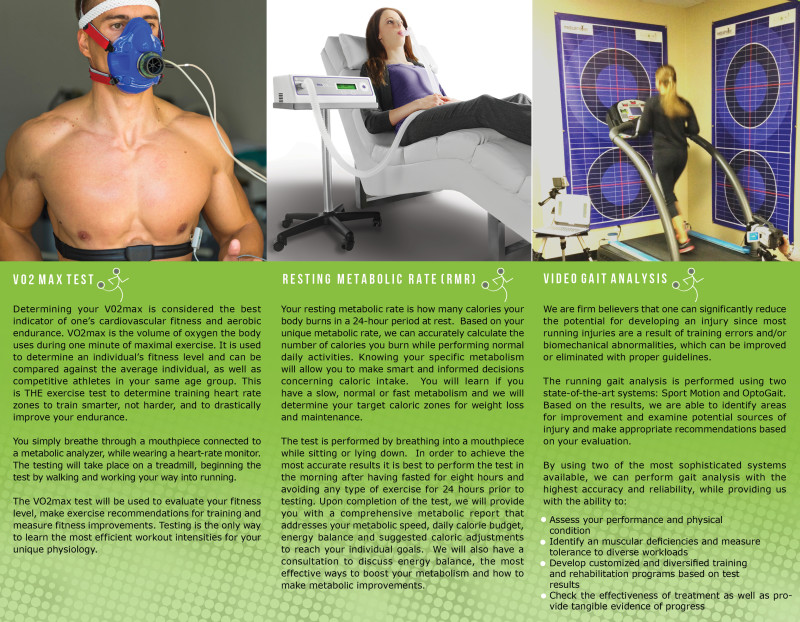 inside pages
Client: RaceSTL
Project: Brochure series
Race STL is a sports performance and rehabilitation facility located in St. Louis, MO.  They wanted a series of brochures to give to new and existing clients that focused on the different programs they offer.  Each brochure needed to retain the same look that respected Race's existing branding.  I was provided with the photography and copy and asked to create a layout where readability was the main consideration.
The first step in the process was to set up a grid that was cohesive, but that also allowed enough flexibility for the changing amount of photos and content across the different brochures.  The mainstays for each brochure were the logo placement on the front and back of the brochure, the contact info on the back, and the info "bubble" heading on the inside page.  Once these considerations were taken into account, I was able to lay out the rest of the content.
Readability was so important to this project because each brochure contains a lot of information.  I chose to use a simple sans serif font at 11 pt for the paragraphs of text and a weightier 14 pt font for the headlines.  I used tracking on the blocks of texts to give them room to breath and allow the reader an easier time in ingesting the information.
The photos were used to add interest and to break up the text.  For the Performance Testing brochure, it made visual sense to align the text under a corresponding photo.  Each photo represented a different type of performance testing available.  For the Physical Therapy brochure it wasn't possible to structure the page that way since there were multiple headings and sub heading addressing the physical therapy offerings.  For that brochure I kept the photo placement the same (top of page with bleed) but used two photos to span across the top.  It looked better aesthetically and though it was slightly different from the Performance Testing brochure, the background, type treatment, and photo placement kept it looking cohesive.
This project taught me more about working with grids and how to lay out content in a very confined space.  The end result are brochures that are informative, cohesive, and respect RaceSTL's brand.